What We Do
We start with understanding your particular business needs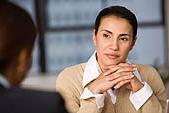 In order to suggest an appropriate solution to address your particular business needs, we need to understand your business. So initially, you'll hear us ask lots of questions - about what you sell, who your customers are, how you deliver what you sell, etc. We'll also explore what you feel you need from your IT systems to properly support your business efforts. And finally, we'll ask about your plans for the future - growth, new products, new directions, etc.
We configure an appropriate solution
We install your solution and train you how to use it

Your solution, tailored to your needs, can be installed on your network or it can be installed on a server at our facility and accessed remotely. If you are using an existing system, we can migrate data from that system to your new system.
Training is available in off-site or on-site formats and is customized to the particular needs of the customer. Often, an abbreviated training option is offered for executives while general users participate in more extensive training.
We support your use of the solution we have provided
Recognizing that most users have questions and problems after a system is installed, that staff changes are inevitable at most customers and that changing business requirements often require new system functionality, Viewpoint is available to provide on going system support as needed. Services provided include training for new employees, problem research and resolution, and software modification and enhancement.
Support services are generally provided by Viewpoint's Customer Support Group which is responsible for most physical installation work, customer training and first response to customer questions. Particularly difficult problems or requests for changes or additions to existing software are referred to the appropriate project leader and/or programmer.